The Odyssey Program is made possible by a team of passionate and experienced volunteers.
OUR FOUNDER AND CEO – DR ALAN BARNARD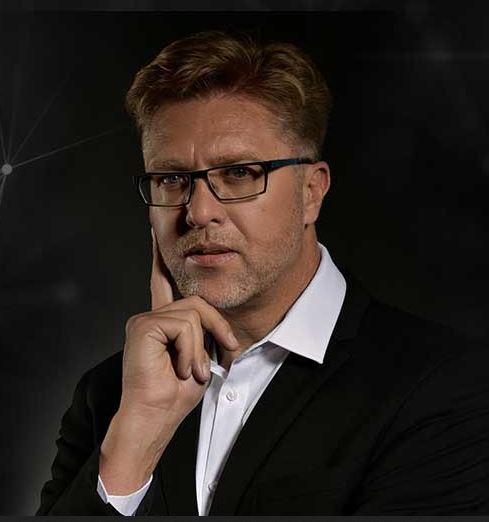 Dr. Alan Barnard is one of the world's leading Decision Scientist and Theory of Constraints' experts. Alan is the CEO of Goldratt Research Labs, a company he co-founded in 2008 together with Dr. Eli Goldratt, creator of Theory of Constraints. After their first meeting in 1993, there was an immediate connection between Alan and Eli. Alan and Eli were both curious about understanding why good people make and often repeat bad decisions within their life and in managing organizations and also were passionate about applying a robust science and an holistic approach to developing new Thinking & Decision making methods and advanced Technologies to help people make better faster decisions – decisions that move them closer to their goals.
Alan is very active in a number of Non-Profit Professional Organizations and Universities within his fields of interest. Alan is the former President of SAPICS (www.sapics.org) and former chairman of TOCICO (www.tocico.org). Alan is also the Chairman of Odyssey Institute (www.tocoydssey.org), a Non-Profit organization he co-founded with Dr. Eli Goldratt in 2005 and also serves as external board member of BHP's Science and Innovation Council (www.bhp.com). Alan is also a frequent supervisor of PhD students and guest lecturer at the DaVinci Institute and Duke University.
For more information about our Founder and CEO, go to www.dralanbarnard.com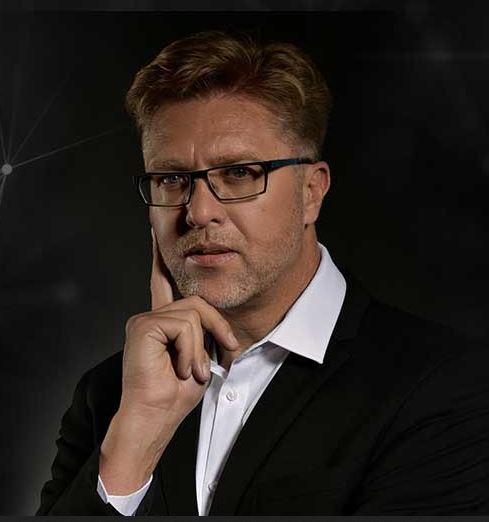 Research Insights by Dr. Alan Barnard
THE CREATOR OF THEORY OF CONSTRAINTS – DR ELI GOLDRATT
Dr. Eliyahu M. Goldratt was an educator, author, scientist, philosopher, and business leader.  But he was, first and foremost, a thinker who provoked others to think.  Often characterized as unconventional, stimulating, and "a slayer of sacred cows," Dr. Goldratt challenged management teams to examine and reassess their business practices with a fresh, new vision.
Dr. Goldratt created and developed the Theory of Constraints (TOC), an overall framework for helping organizations and individuals to determine:
What to change—find and use the leverage point
What to change to—create the simple, practical solutions
How to cause the change—build a secure and stable improvement environment.
Dr. Goldratt was an internationally recognized leader in the development of new business management philosophies and systems.  He was a sought-after educator by many of the world's largest corporations, including General Motors, Procter & Gamble, AT&T, NV Philips, ABB and Boeing. He obtained his Bachelor of Science degree from Tel Aviv University and his Masters of Science, and Doctorate of Philosophy from Bar-Ilan University.  In addition to his pioneering work in business Management and education, he held patents in a number of areas ranging from medical devices to drip irrigation to temperature sensors.
Dr. Eliyahu M. Goldratt was the founder of TOC for Education, a non-profit organization dedicated to bringing TOC ideals to teachers. After retiring from the Avraham Y. Goldratt Institute in the mid 90s, he founded Goldratt's Marketing Group to make the TOC knowledge available to the market in the form of self-learning resources, Goldratt Consulting to bring companies to being ever-flourishing, and Goldratt Schools to teach and train individuals seeking to expand their TOC knowledge — the Goldratt Group was created. He asked Dr. Alan Barnard to create Goldratt Research Labs as an independent company, spearheading the development of new knowledge and applications of TOC through research partnerships.
The TOC concepts were first illustrated in his best-selling book "THE GOAL", a non-traditional approach to convey knowledge — it is a business textbook written in novel form, disguised as a love story. The books that followed were "THE RACE", "WHAT IS THIS THING CALLED TOC?", "THE HAYSTACK SYNDROME", "PRODUCTION THE TOC WAY", "IT'S NOT LUCK", "CRITICAL CHAIN", "NECESSARY BUT NOT SUFFICIENT", "ISN'T IT OBVIOUS", and "THE CHOICE".  He was a frequent contributor to scientific journals, magazines and business publications and sat on several editorial boards.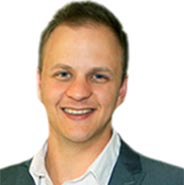 Jaco-Ben Vosloo
Jaco-Ben is VP of Technology at Goldratt Research Labs. He has extensive experience in delivering end-to-end supply chain simulation projects to support supply chain and business transformation projects including 5 years of relevant experience in senior positions with BHP Billiton. He brings a deep understanding of simulation modelling and Theory of Constraints best practices in supply chain and operations management. Jaco-Ben holds a BSc in Industrial Engineering and is currently in the process to completing his MSc in Simulation.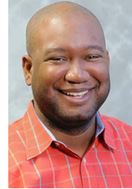 Duwaine Robinson, Jamaica
Duwaine is a mathematician who began his Odyssey journey with the 2005 revival of the Odyssey Program, and has made the thinking processes a fundamental part of his life. He has been many programs as an Alumni since then. He is a technical expert who has applied the principles demonstrated by the thinking process in technical areas such as security, application development, CRM, solution architecture, etc. This was done across multiple industries, including manufacturing, finance, insurance, healthcare and legal services. Duwaine is also a mentor and tutor, who volunteers his time to help and encourage positive youth development through sports, and developing higher level reasoning abilities through math.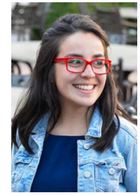 Ana Maria Conde, Colombia
Ana Maria is from Colombia, and she studied anthropology.
She learned to Use TOC's Evaporating Cloud from an amazing mentor when she was just 6 years old. Since age 11 she has been working with children and young people, teaching them the TOC Thinking Process. This has turned out to be a way of thinking that has let her grow emotionally and professionally. In this path, she has met awesome people and learned to find her own happiness, while assuring that she can contribute to other's processes to achieve happiness.
She volunteers for the Odyssey Program.
She works in education as a coach and trainer.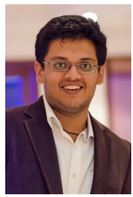 Aditya S. Pandit, India
Aditya, a Mechanical Engineer by profession, has worked extensively in the field of TOC at Fleetguard Filters India. He played instrumental part in successful implementation of TOC tools in various projects. He has attended the Odyssey program twice. He assisted (volunteered) the Odyssey program held in Rio, Brazil in 2013. He aims to pursue his career in TOC. In this pursuit he has founded a consultancy firm, "HOLISTiC", where he is working on various projects in manufacturing sector.
​Apart from the profession, he loves traveling and photography.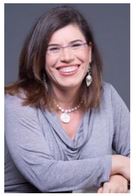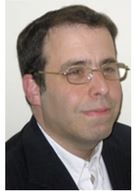 Dr. Barry Morgenstern, USA
Barry holds a PhD in Special Education and Applied Behavior Analysis. He is a Board Certified Behavior Analyst who trains teachers, parents, and therapists to work with children with autism and other developmental disorders. He has 20 years experience in a wide variety of settings and is currently the CT Director of Research for The Institute of Professional Practice. His current research interest focuses on testing the extent that the Theory of Constraints can improve services for children with autism. He has attended Odyssey several times.