Finding YOUR bottleneck!
Discover and overcome SELF-LIMITING assumptions that cause us to make and often repeat BAD decisions.
Introducing the 5 steps of the new 1-day Odyssey Program, offered by the Odyssey Institute
The new and improved 1-day Odyssey program will be hosted in Berlin this year!
Date: 15 July 2017
Venue: Melia Hotel Berlin, Germany
Price: Normal price $649, SPECIAL PRICE $595 until 31st of May
Facilitated by DR Alan Barnard, CEO of Goldratt Research Labs
In just one day, you will learn five simple steps to help you overcome the five most common decision mistakes you make when dealing with chronic problems or stressful expectation gaps and conflicts at work or at home.
The Odyssey Program helps you understand:
WHY
Why you sometimes resit change that you know will be good for you and make changes that end up being bad for you and your organization.
HOW
How to prevent these avoidable decision mistakes on any problem or decision you are currently facing at work or at home.
Open program locations up to date!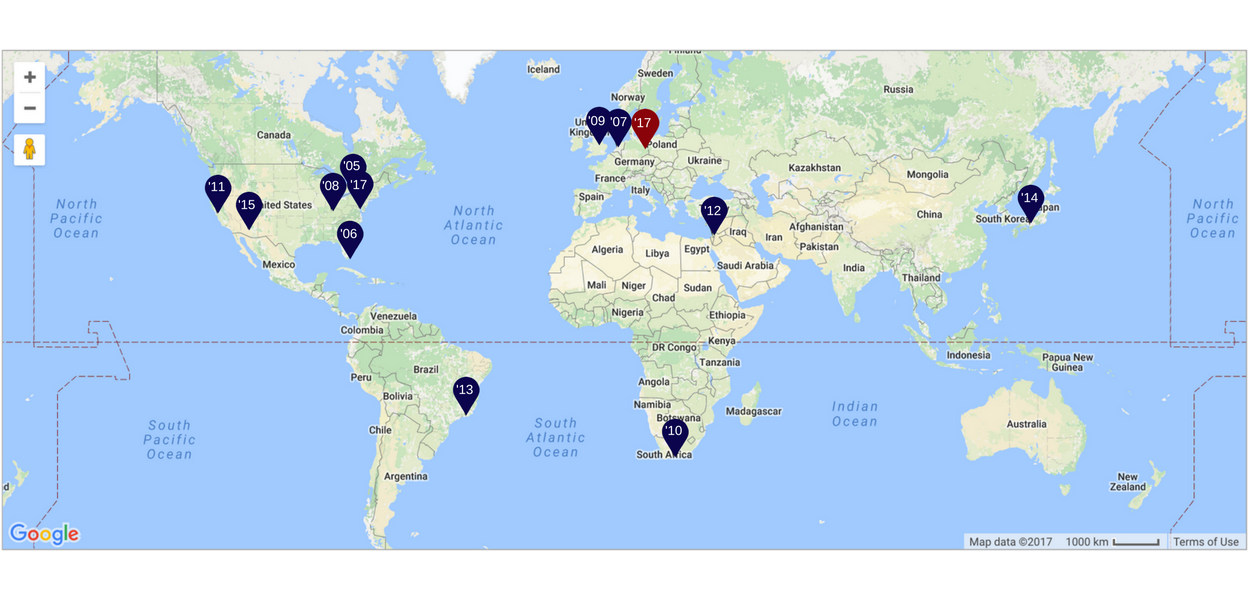 2005 – Buffalo, NY, USA
2006 – Miami, FL, USA
2007 – Noordwijk, Netherlands
2008 – Louisville, KY, USA
2009 – Nottingham, UK
2010 – Fancourt, George, South Africa
2011 – San Jose, CA, USA
2012 – Tel Aviv, Israel
2013 – Rio, Brazil
2014 – Osaka, Japan
2015 – Phoenix, AR, USA
2016 – Washington DC, USA
2017 – Berlin, Germany
On what journey will the Odyssey program take you? Put yourself in Jason's shoes.
The evolution of the Change Matrix Cloud process
In this video, the Professor shares with Jason the process he can use to help him make the decision on what to do about the disharmony he has at work with his co-workers as a result of their resistance to changes he is proposing to make things better, faster and easier for everyone.
The application of the Change Matrix Cloud process
In this second video, the Professor introduces Jason to the Change Matrix Cloud process – a problem solving and decision making process which is an evolution of Benjamin Franklin's Pro/Con List and Dr. Eli Goldratt's Change Matrix and Evaporating Cloud methods that maintain their benefits while addressing their limitations. The CMC Process consists of 5 steps, each designed to overcome one of the 5 most common decision mistakes we make which wastes our scarcest resource – our limited attention.
How can I tell my story with the Change Matrix Cloud?
Learn how to use the first two steps of the new Change Matrix Cloud process to tell your story about any important problem or challenge you are facing and the associated conflicts you experience in dealing with it and also the one you blame (yourself or someone else). The CMC process, an evolution of Benjamin Franklin's ProCon List and Dr. Eli Goldratt's Change Matrix and Evaporating Cloud methods, was developed by Dr. Alan Barnard, CEO of Research Labs.